Recently, In the news people speculated that Cardi B. may be pregnant after the photo down below was taken. She responded with "Guys, I'm just getting fat. Just let me be fat."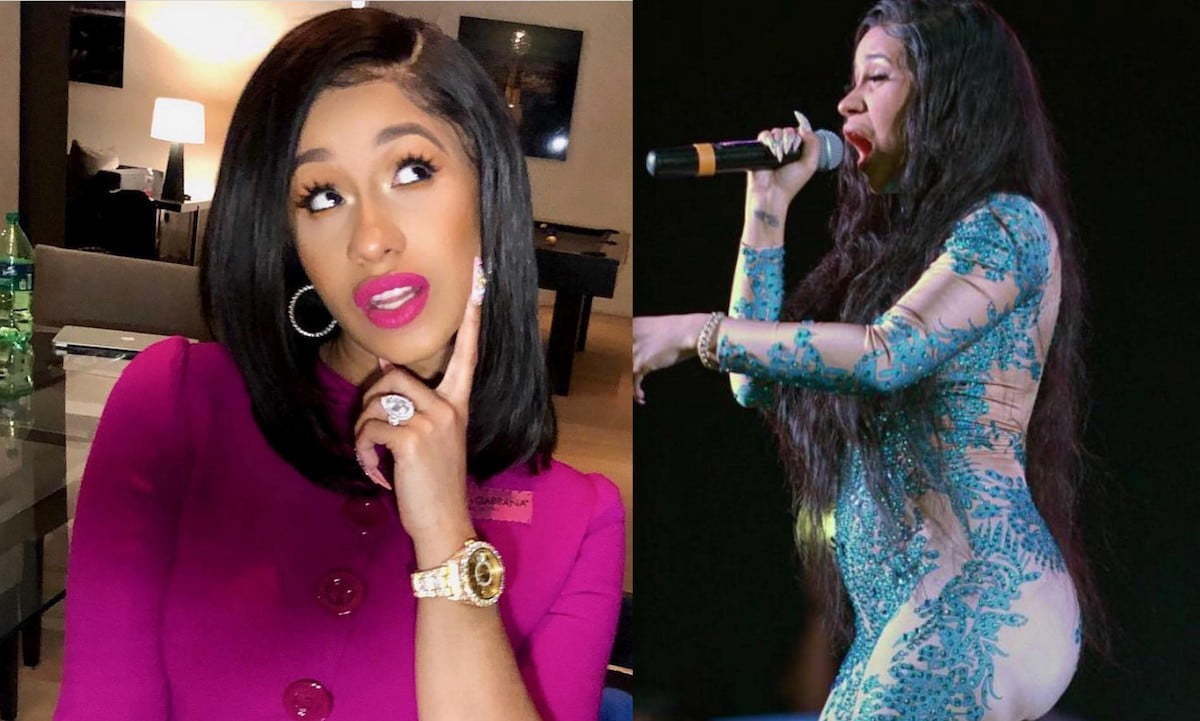 She stayed under the radar for awhile. Saying she was stuck in the studio to finish her new album, Privacy Invasion. Also saying she was very sick when it must have been morning sickness.
Then, on April 7th she finally revealed her pregnancy during an SNL performance.
She revealed she is 7 months pregnant with the child of her fiance, Offset, Rapper of Migos. Rumors of his affair popped up and she admitted she never really trusted him up until the engagement. Her album contains songs calling out Offset on his cheating. But even after all these issues, she sticks by her fiance knowing she is carrying his child. Now, her due date is in 2 months and said to be expecting a girl. Also receiving love and support from her fans.
-Sharon M.
Pd. 2